24 August 2021
If you were unable to attend last night's Winter Coaches & Managers Meeting, please feel free to watch or listen to the audio/video recording below:
---

Registrations for Summer Soccer is now open for Returning Kolts Summer Soccer Teams!  Teams new to our Competition will have an opportunity to register from Monday the 9th of August.
Step 1:Senior and Junior Team Managers can now go straight to playfootball to register their teams (Kellyville Summer Soccer.)
Step 2: Once your team manager registration is approved (made active), you can ask your players to start registering and selecting your team name from the dropdown menu.
START DATE AND COVID CONTINGENCIES
The planned start date for Summer Soccer Competition this year is Monday 20 September (subject to easing restrictions) and will run until Thursday 16 December. We are fortunate to have some flexibility in terms of timing and will use catch up games and an extension into early 2022 similar to last year should it be required.
The following contingencies have been put in place taking into account the current Covid restrictions:
1. If the competition start is delayed, the season will be extended wherever possible to provide a 12 round competition plus finals round;
2. If the season can't be sufficiently extended, we will reduce the number of rounds and a pro-rata refund will be provided (less FNSW costs);
3. If the season does not proceed at all, then a full refund will be provided (active kids vouchers excepted).
PAYMENT DEADLINES
Pay later options are further enabled for senior team managers. Payment must be received in full by 31 August 2021 to secure your team's spot. For juniors, this means that the team manager has registered the team (via the team manager playfootball package) and at least 8 players have registered and paid by 31 August 2021.
MINIMUM AND MAXIMUM TEAM MEMBERS
Age Groups up to U12 play 7 a side (15 minute halves) and U13 and older play 6 a side (20 minute halves).
Please remember that there needs to be a minimum of 8 players registered to a team (all age groups). The maximum number of players per senior team is 12.
Should a team be unable to fill all 8 spots, we will try to help you fill that spot from the available individual enquiries or your team may choose to pay in the cost difference.
SUMMER NIGHTS 2021
Mondays – U6, U7, O30 Ladies and Mixed AA
Tuesdays – U8, U10, U12, AAM
Wednesdays – U9, U11, U13, U14, U16, Youth Boys (U17-U18), O35 Men
Thursdays – U10 Girls, U12 Girls, U14 Girls, Youth Girls, All Ages Ladies, All Ages Men
PRICE LIST AND INCLUSIONS
Juniors U6-U12 $140 includes a $20 Elite Sports Uniform Voucher
Junior Competitive U13-Youth $160 includes a $20 Elite Sports Uniform Voucher
Seniors (Team Entry) – $1,450 includes a $200 Elite Sports Uniform Voucher
---
COVID UPDATE 26/06/21
Due to the current Public Health Order & Restrictions, the Kellyville Kolts is now closed until at least Saturday 10 July.
No training or games until at least 10 July. We will update this date as new information is published by the NSW Government.
As we did previously, we would love to see our Kolts players staying fit & healthy at home. So send us your 10-15 second videos to keep everyone's spirits up during the Stay at Home Order
---
COVID UPDATE 24/06/21
Following the NSW Government's updated Public Health Order (PHO), we will require the following changes to be implemented at all football events with immediate effect:
Masks – Anyone attending football matches/training must wear a mask and remove it only for strenuous physical activity (i.e. warming up, training, playing a match or refereeing). Exemptions still apply for children under 12, people with autism or intellectual disabilities and other health conditions.
Changerooms – All Kolts changerooms have been closed until further notice. Therefore please ensure you come dressed and ready to play.
In addition to the above, please continue adhering to our current contact tracing and hygiene requirements as set out in our Covid Safety Plan. This includes:
Attendance keeping – Coaches and Managers should ensure that they log team training attendance via our Jotform. Recording of matches take place via Matchsheets (iCompman).  Spectators are asked to log their attendance via the Service NSW App. QR Codes will be displayed throughout Bernie Mullane.
Sanitising stations – Please ensure that players and spectators sanitise frequently and at the very least before and after each game.
Social distancing – Please maintain social distancing while attending Bernie Mullane.
Stay home and get tested if sick – Please do not attend if you have any cold or flu-like symptoms. Stay home and get tested.  Do not return until you feel better and have a negative Covid test result.
Limit spectators wherever possible – Please only attend if you need to.
We will provide updated advice as often as is required.
Thank you for your continued support.
---
Recording of attendance 23/06/21
Due to the current growing cluster and recent health orders, all teams must record their training attendance at www.jotform.com/KellyvilleSoccer/Attendance.
A reminder to please practice social distancing and use the sanitisers frequently. If you have any cough, cold or flu-like symptoms, do not attend football and get tested.
Thank you to our members for their support.
---
COVID UPDATE 21/06/21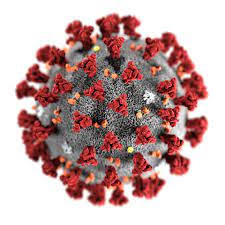 Please do not forget we are still very much in Covid times and we still need to follow the various rules and precautions. We must remain vigilant and be Alert not Alarmed, we all know now that the current Eastern Suburbs outbreak can spin on its head in an instance so lets minimise the consequences by following the COVID Plans. Sanitisers will be available at training and games please make sure you use them. Handshakes and Hugs are out Social distancing is in.
One thing that we wanted to highlight is the importance of not playing or training if you have a cough, cold or flu like symptoms. You should only come back after you have a had a Covid test and are feeling better. Passing on a simple cold nowadays has so many ramifications through the team as everyone that catches it has to be tested and self isolate until they get the results.
With the 'Flu' season approaching this will become even more relevant and it is of utmost importance that we continue to practices the habits of utilising hand sanitisers, social distancing  and safe hygienic practices.
---
Welcome to The Kellyville Kolts
We were established in 1977 and currently play in the Hills Football Competition. Our Club is based at Bernie Mullane Sportsfield in Kellyville. We have 5 Fields including 2 synthetics. Our football programs start with our Microminis U3 – U5 and we go all the way through to masters Over 45s. As an inclusive club we cater for all players of all abilities, we have a very successful All Abilities program we call Super Soccer and we are one of the largest female clubs in the area. We have overall membership of  1700+ players.  The Kolts has had great successes in football over the years and we currently have a Mens Premier League (Last Years League Champions), 2  Women's Premier League and a Youth Premier League team. We have an extensive network of Coaching personnel with 11 C Licence Coaches and 1 B licence Coach, we encourage all of our Coaches to undertake Coaching Courses which are funded by the club. Our Coaches are managed by the Club Coach Coordinator and our Technical director.
We are a great family club and pride ourselves on being an FFA 5 star Club.  If you are interested in playing at the Kolts please get in early as places fill very fast and we have a high level of player retention.